Unstuck: Four Deck Pack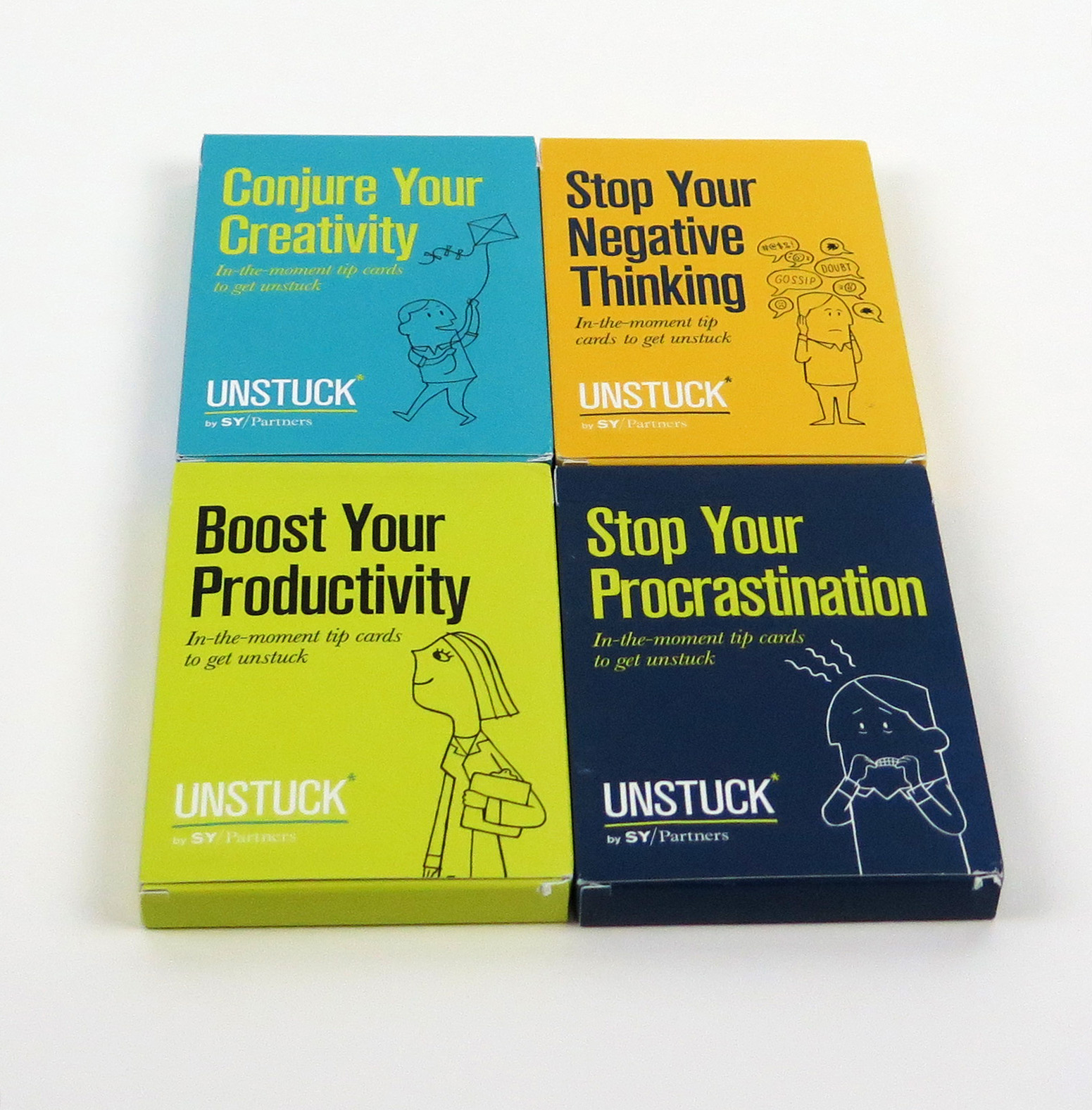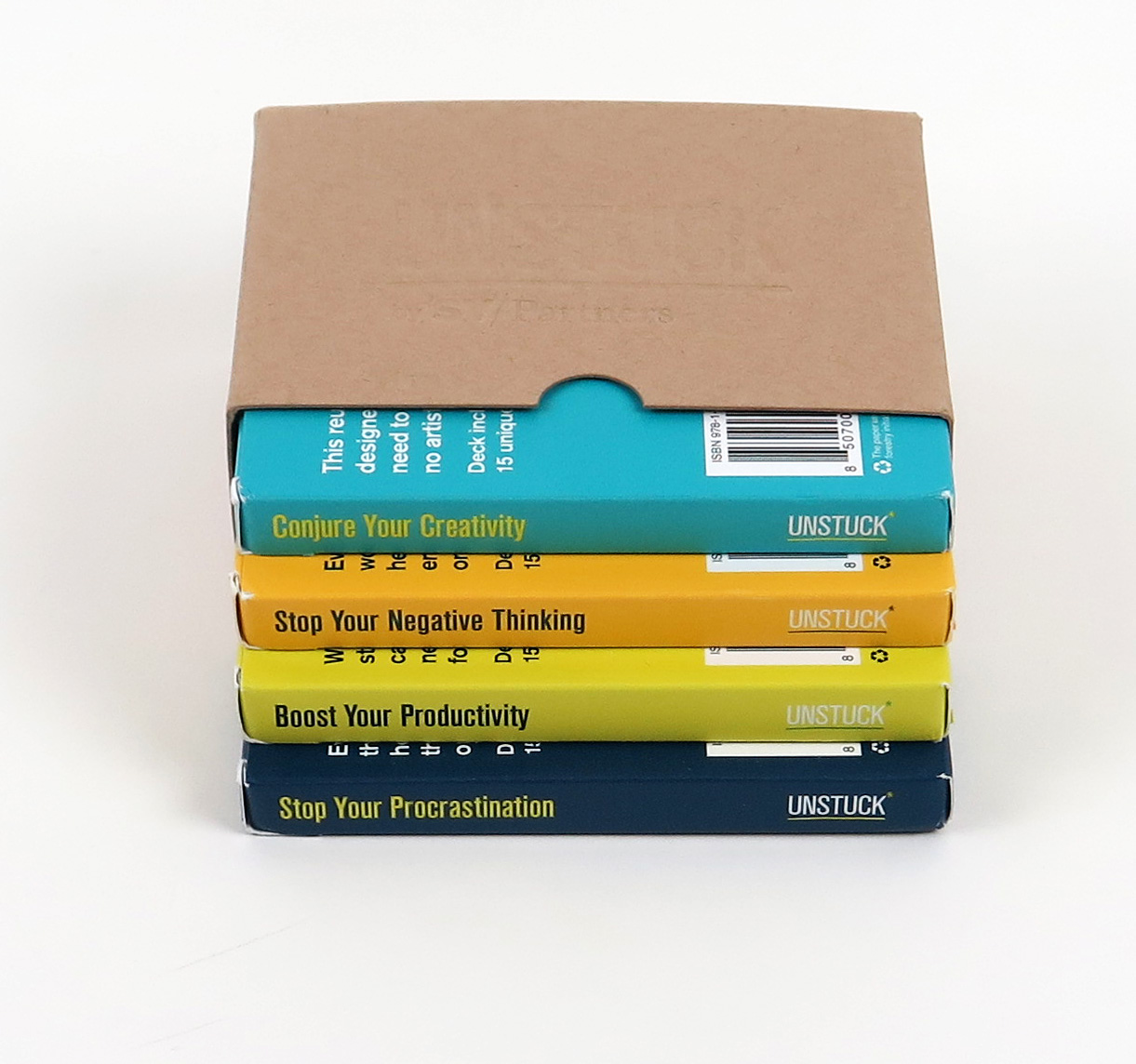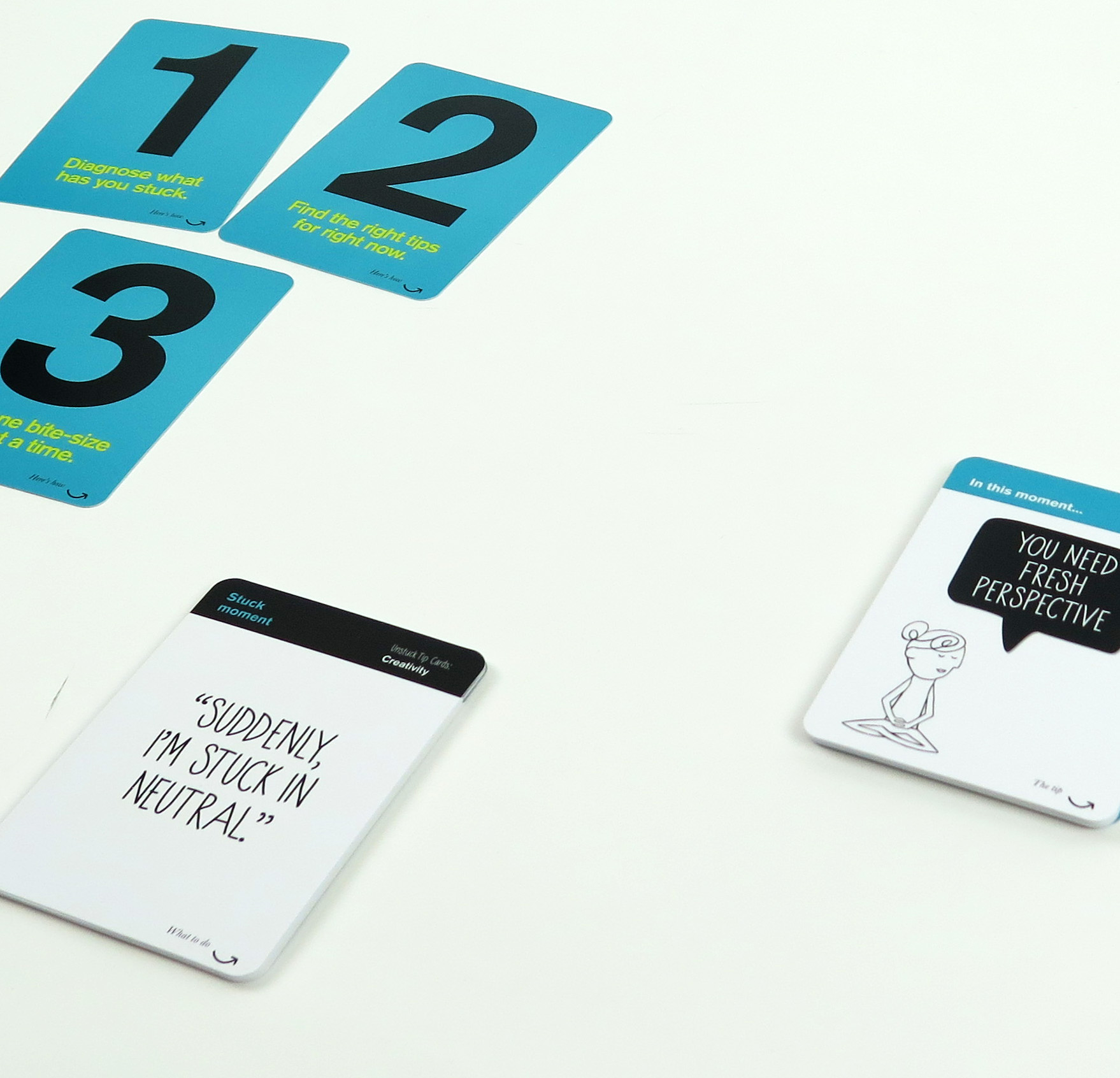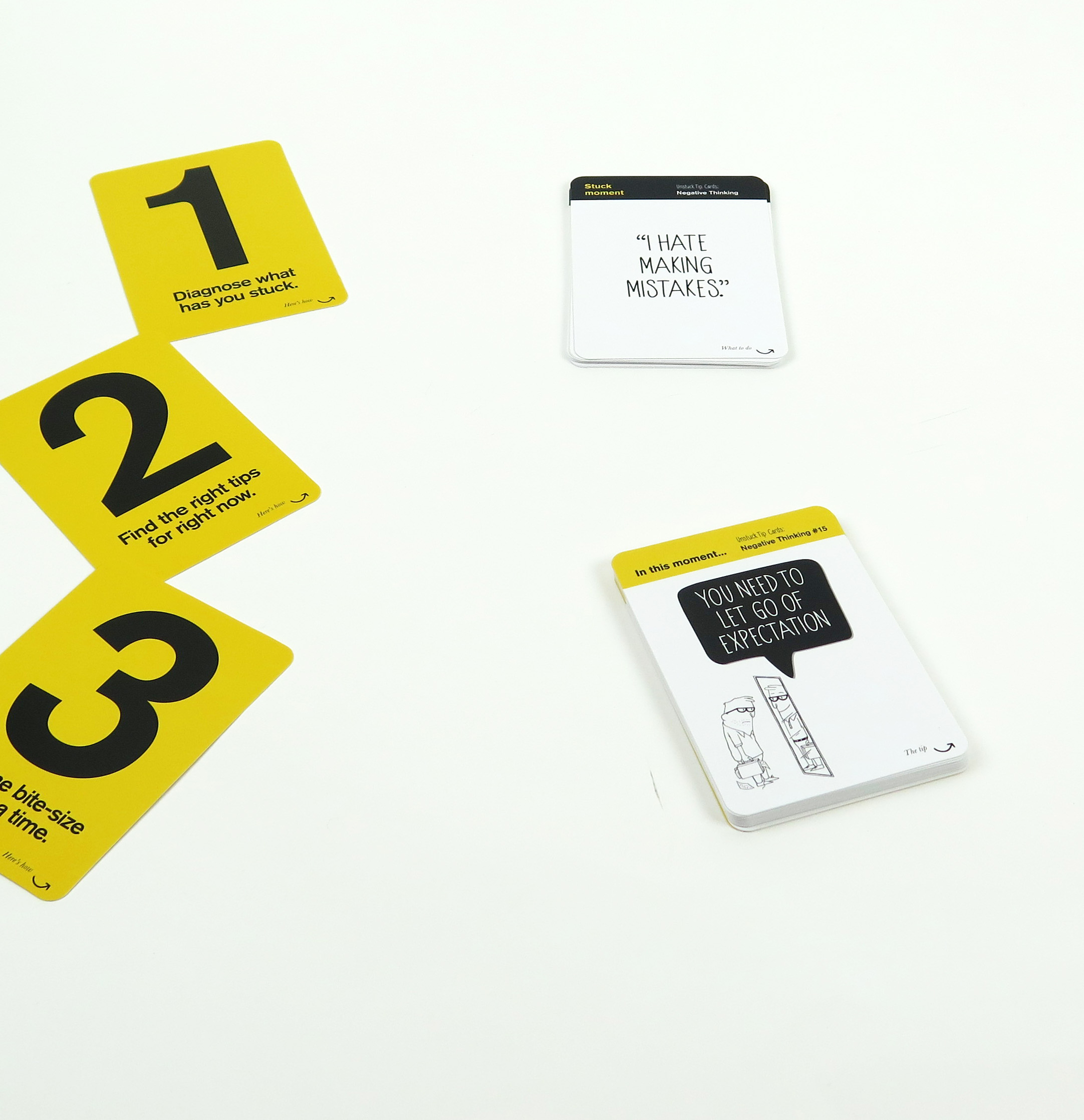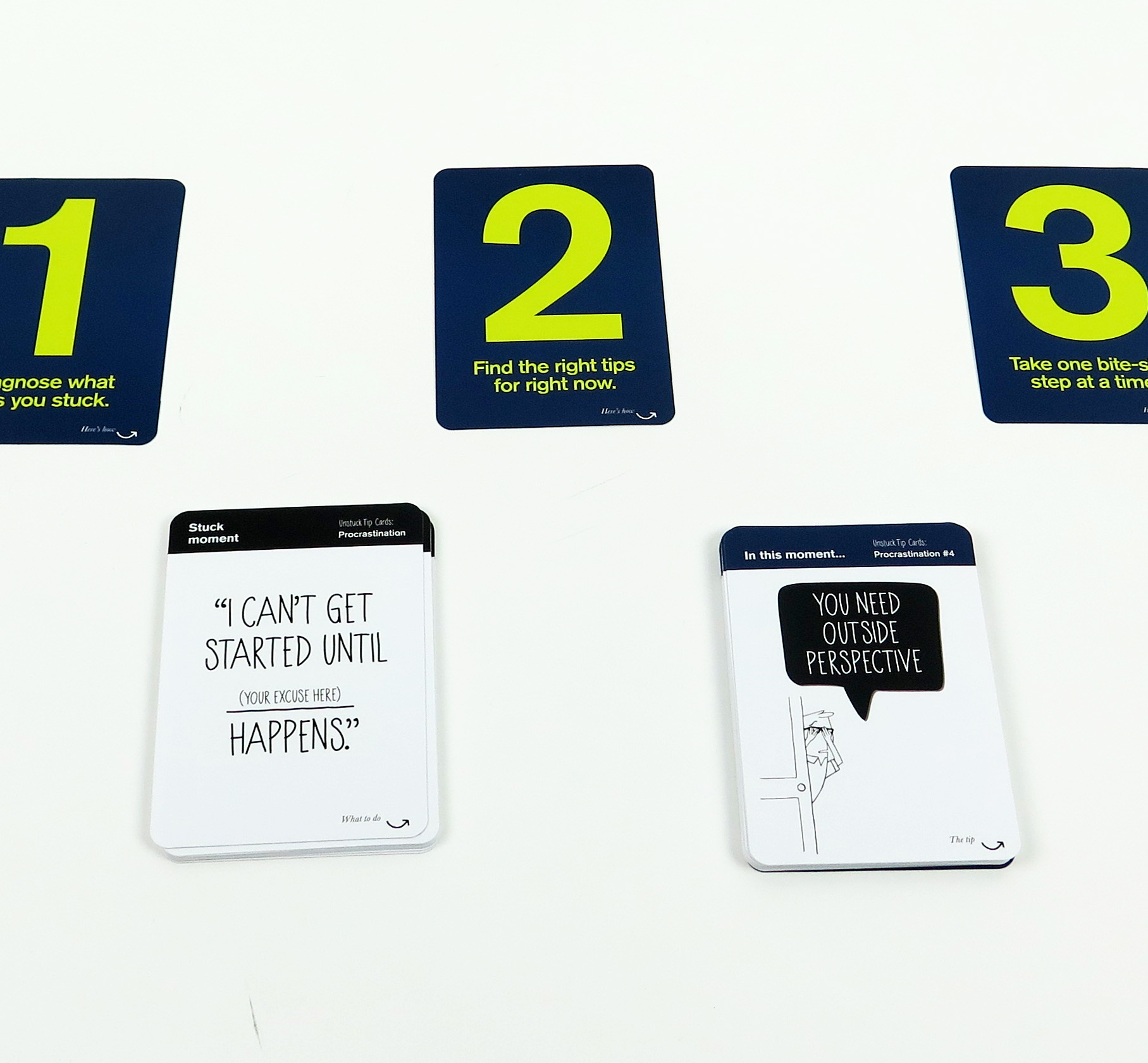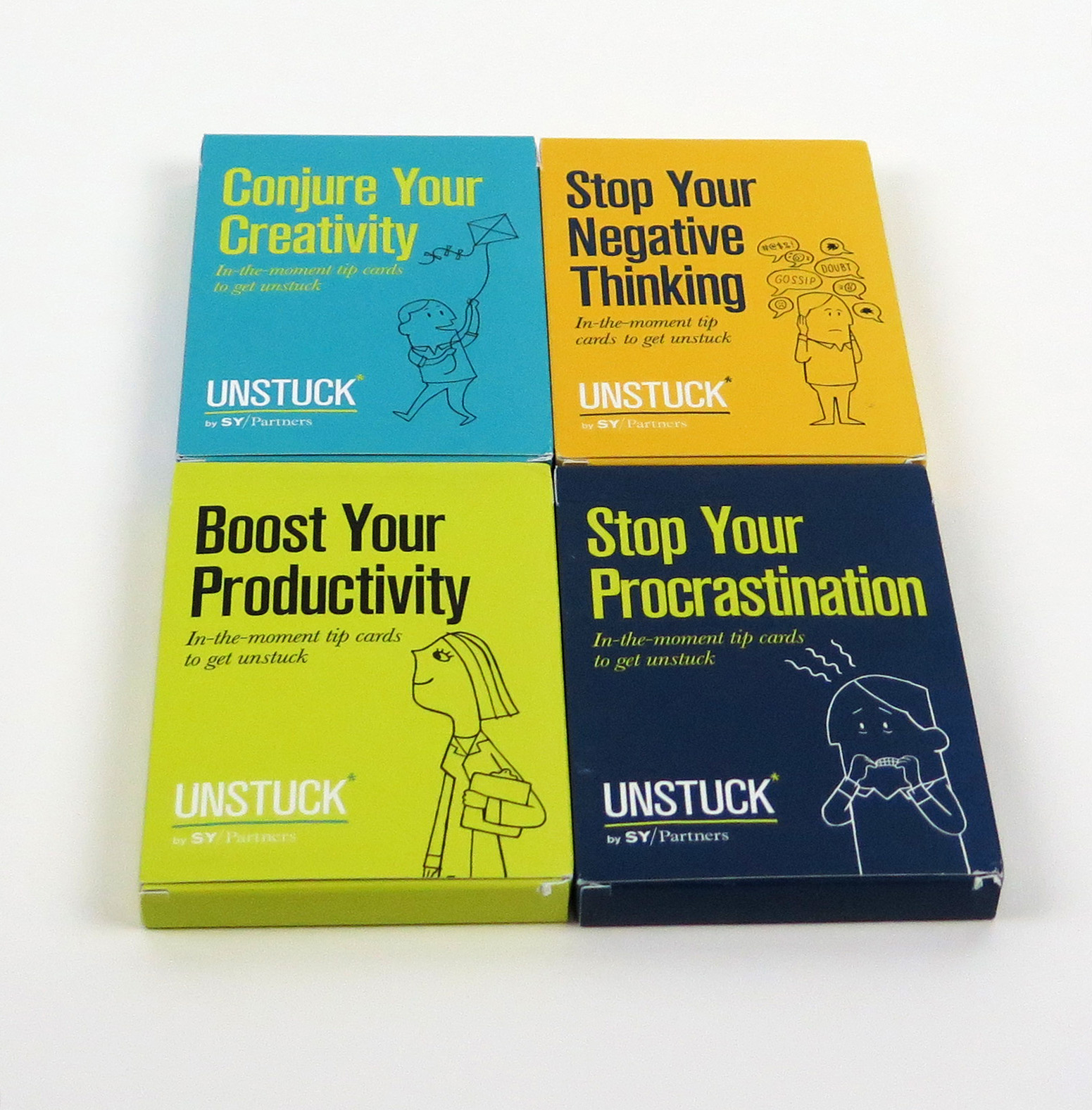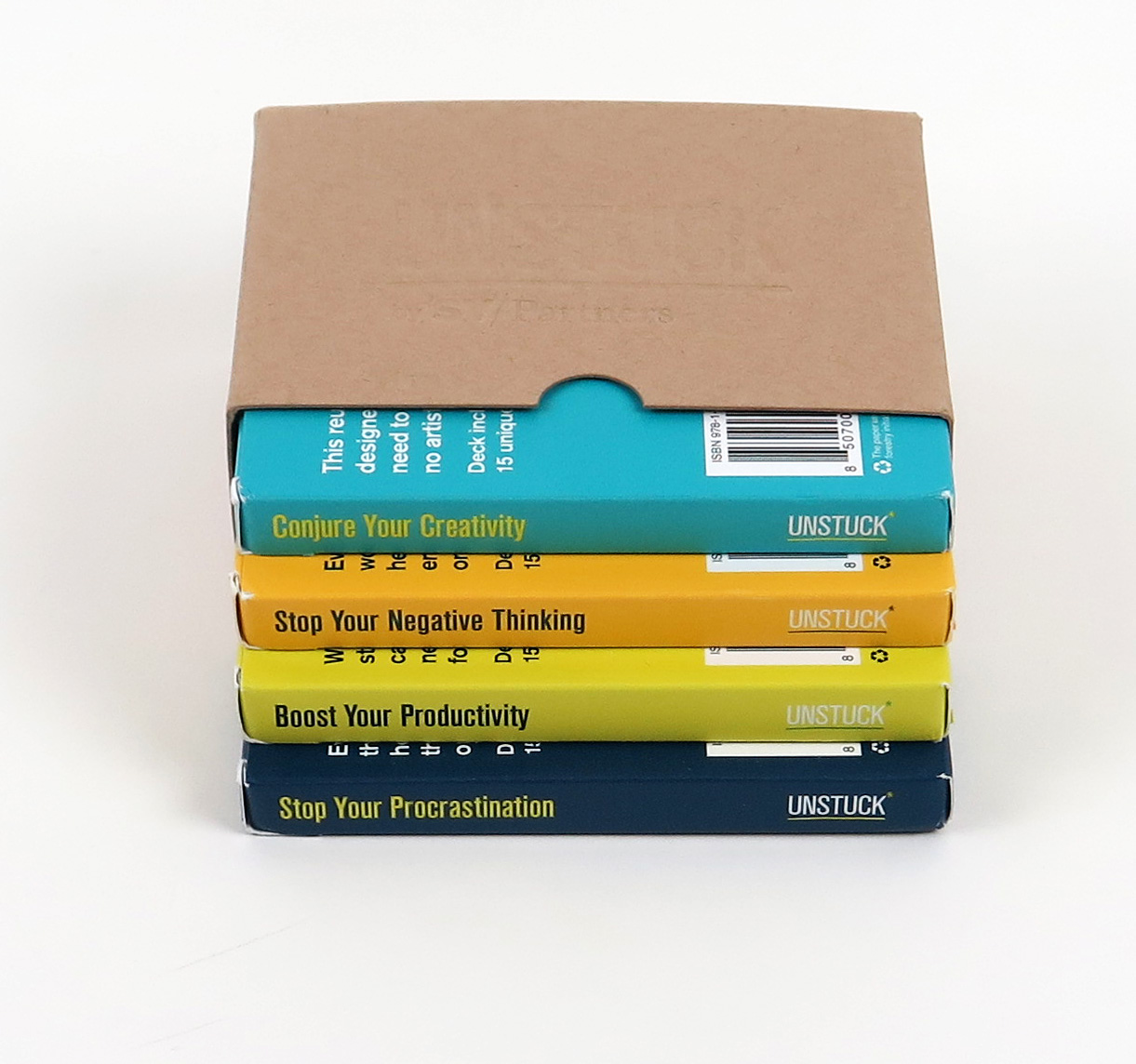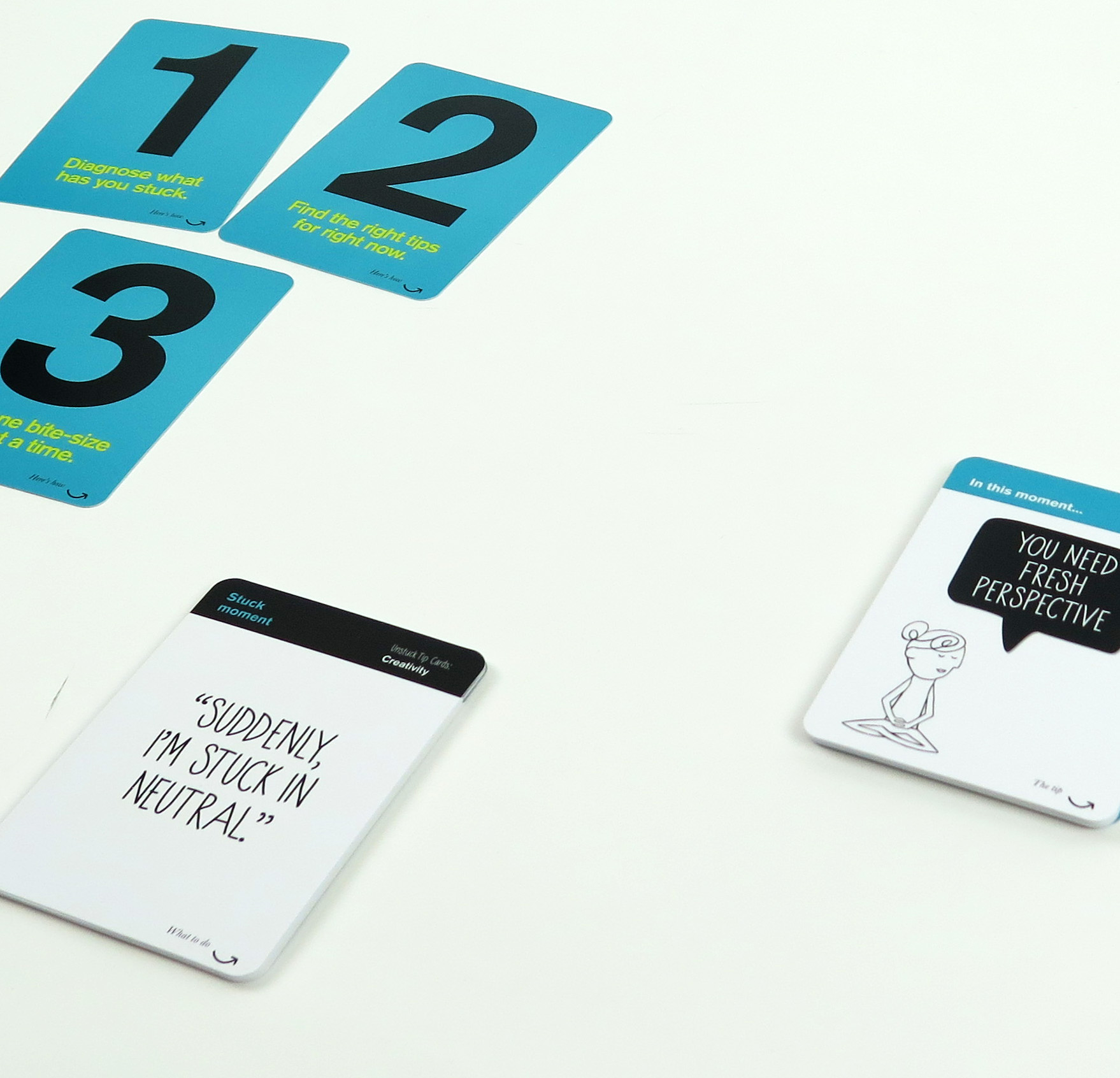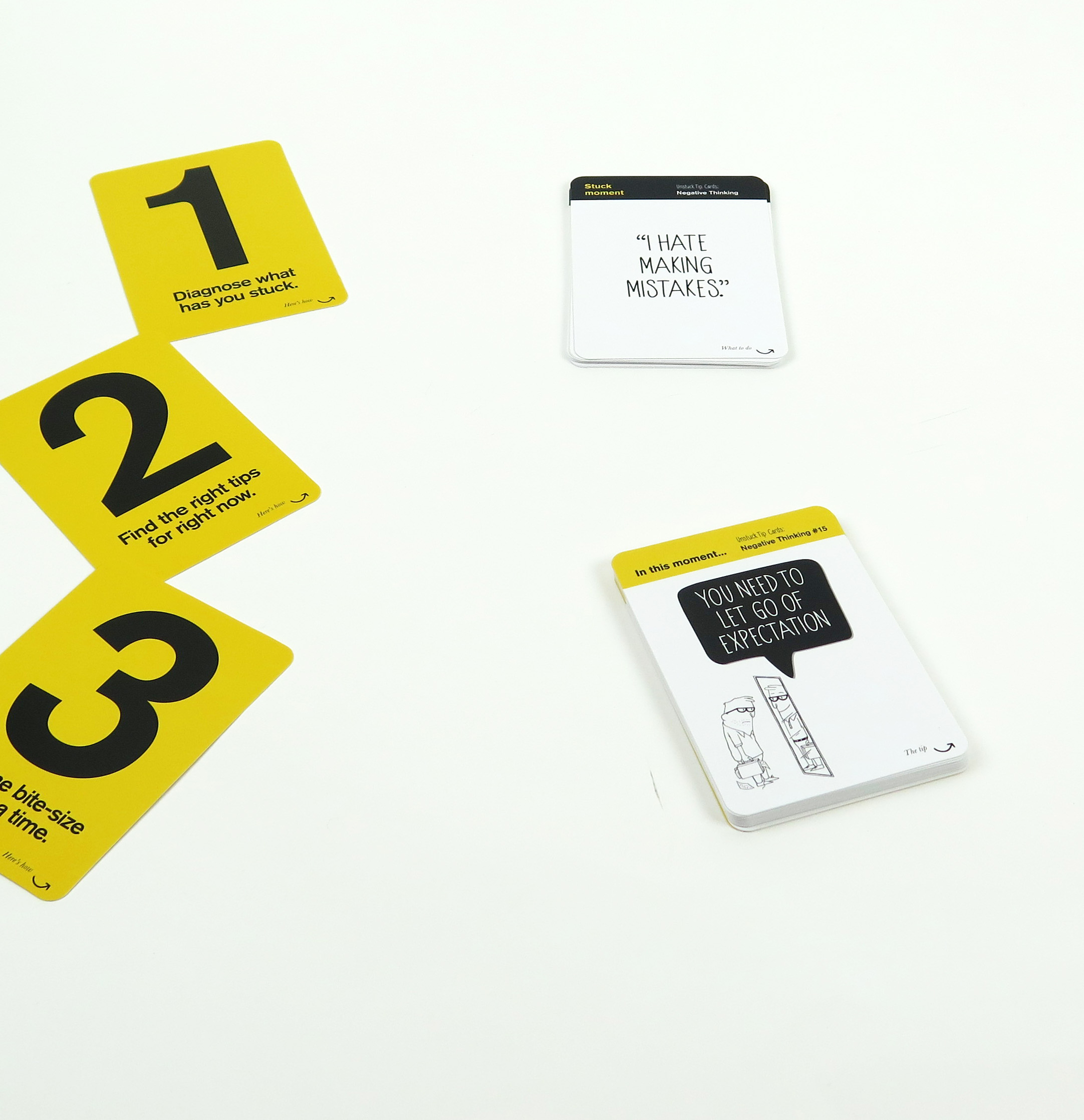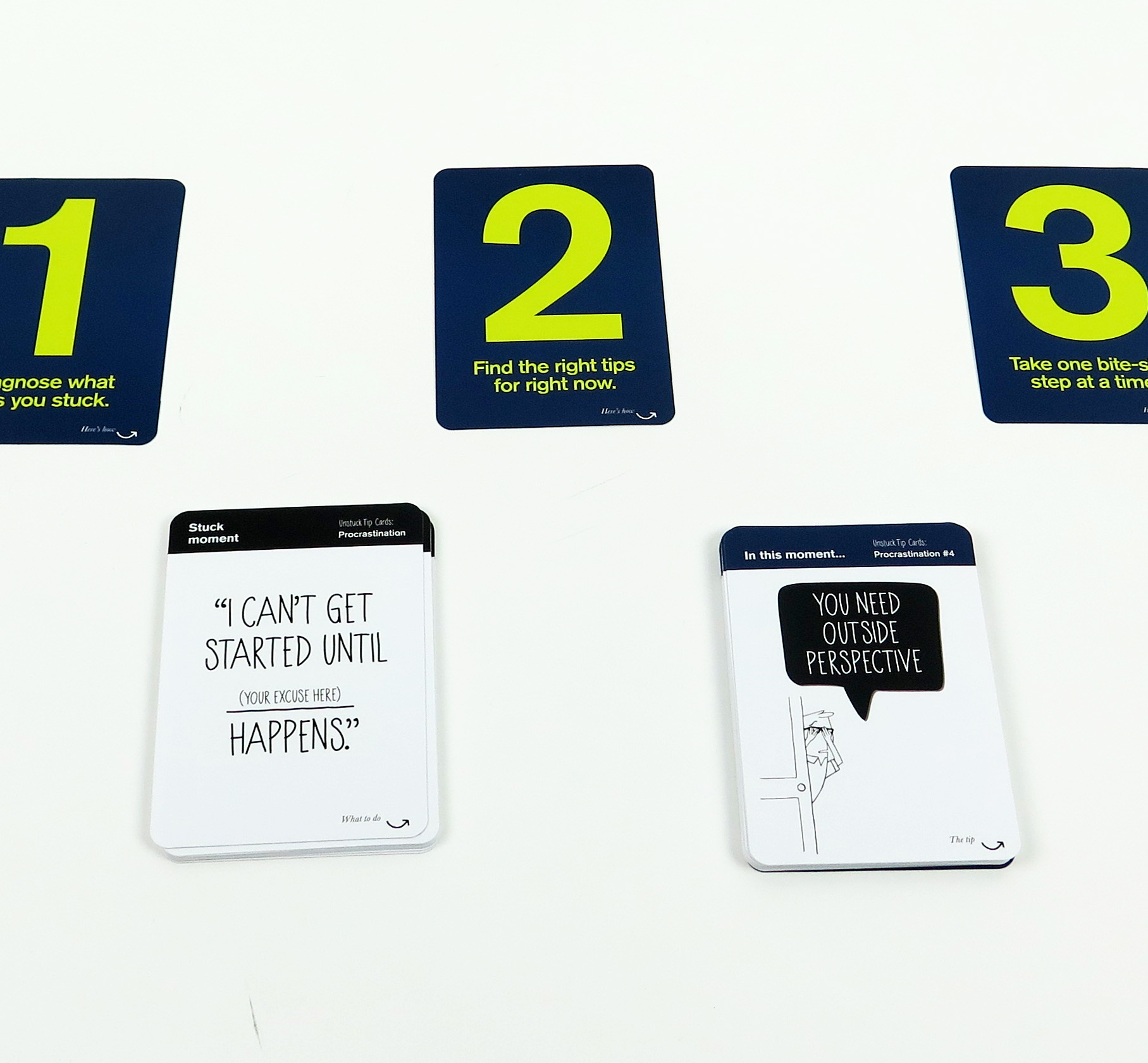 Unstuck: Four Deck Pack
SY Partners has published some of their tips and tools for getting "unstuck" into four card decks: Boost Your Productivity, Conjure your Creativity, Stop Negative Thinking, Stop your Procrastination. Use the Boost your Productivity pack when you're feeling sluggish at work. When you're lacking in creativity use the Conjure your Creativity card deck. Feeling down and like you're the worst person? Pull out the Stop Negative Thinking pack to redirect your thoughts and emotions. For when you're procrastinating, productive procrastinate with the Stop your Procrastination deck.
Use these three steps for each deck, Diagnose what has you stuck, Find the right tip for now, and Take one bite-size step at a time. The decks are split into two, Stuck moments and In this moment.
Contains: Four individual decks, two have 31 cards, 15 tips, and bite-size actions, and the other two have 30 cards, 15 times, and bite-size actions.